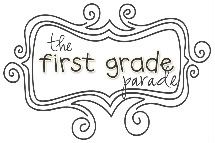 That's me! A 23 year old wife and teacher...I'm married to the most wonderful man ever! Check out our wedding pictures from last week's
Wedding Wednesday!
We have been married for a little over a year and a half. Our 2 year anniversary will be coming up in July. This is my second year of teaching and I've only taught 1st grade. The second year is much easier!!! The bottom right corner is a picture of me as "Fancy Nancy" for Halloween at school! I am originally from WV and that is where all my family is. I am the oldest of 3. I have 2 younger brothers.
I graduated from Mount Vernon Nazarene University in Ohio. I am a huge WVU football fan! Go Mountaineers! My husband is a Buckeye fan....but we won't hold that against him! :) I love to take pictures! I really want an awesome cannon DSLR. I love to go around towns and find architectural letters made from the buildings. I hope to share my work, maybe open up shop when I get a better camera! I love to read, exercise (run/walk, zumba, xbox kinect games, etc) When I'm not blogging here, you can follow my half marathon training at
Half Marathon Trainee
. I love Jesus, spending time with my family, making new recipes, hanging out with friends and cinnamon dolce lattes :)
Now for the Q & A
Q: What would you be doing if you weren't a teacher?
A: I want to be a stay-at-home momma when we have kids, but honestly I have no clue what I'd want to do rather than be a teacher right now!
Q: What are your hobbies?
A: Reading, playing board games with friends, running/walking, taking pictures!
Q: When you were little, what did you want to be when you grew up?
A: I always said I wanted to be a pediatric nurse, but after realizing that I probably didn't want to be around sick kids all the time, but I still wanted to do something with kids, teaching became my passion!
Q: What are your guilty pleasures?
A: Anything chocolate or sweet, The Bachelor, One Tree Hill, The Secret Life of the American Teenager, Friday Night Lights and Starbucks :)
Q: What is your biggest fear?!
A: This is EASY. Snakes and big spiders....eeekkk
Q: When you're on vacation, where do you like to go?
A: On a cruise!! All you can eat, all kinds of things to do and the greatest thing all of it is included (except for drinks and excursions on the islands) It is so relaxing! Hubby and I went on a cruise to the southern Caribbean for our honeymoon and we are debating to go on an Alaskan cruise this summer!
Q: What's the best advice you've ever received?
A: Pray about everything and trust that God will answer your prayers in His time and liking. Nothing is too big or small for God. Be a living example of Christ to others. Love unconditionally.
Q: What do you value most in others?
A: Loyalty and Honesty.
Q: If you could choose one of your personality traits to pass down to your kids, what would it be?
A: My way to make people smile and laugh!
Q: If you could have lunch with anyone in the world….living or dead…who would it be?
A: Jesus and Faith Hill! I've always been a big fan!
Now tell us one random thing about yourself:
I've always wanted a convertible. About a month after hubby and I got back from our honeymoon, we bought a Mazda miata convertible that is almost 20 years old. It was suppose to be my little red barbie car, but alas, I cannot drive a standard transmission vehicle. I tried and it was frustrating. I might give it a second chance this summer. Although I love it when hubby takes me on rides with the top down!! Play along at
The First Grade Parade.